As your roof and floor deck supplier, D-MAC Industries carries a wide range of roof and floor steel deck products and accessories. Our steel deck accessories are a fundamental part of installing steel roof decks. Find out how cant strips work, why they are important, and contact us to learn more about finding the right cant strip for your project!
How Do Cant Strips Work
When roofing, a cant strip is a three-sided component that is placed where the roof deck intersects with the surrounding walls. This helps the cant strip seal the edge and shed away unwanted water from seeping inside. It is a common accessory used in waterproofing and provides maximum strength and rigidity to the entire roofing system.
Importance of Cant Strips in Roofing
Roof flashing at openings, transitions, and roof edges are the most vulnerable section of the roof. In fact, these areas account for the majority of roofing problems!
A cant strip is beveled support used at the junction of a flat surface and a vertical surface to avoid bends and/or cracking of the roofing membrane of the roof deck and wall. They are used to eliminate cracking due to bridging the roofing membrane over the transition area and are an essential part of installing roof deck.
Cant strips may be required at locations where the roof meets a vertical surface at walls, curbs, or at roof edges.
D-MAC Industries Cant Strip Options
D-MAC Industries custom-fabricates cant strips to meet your specific requirements.
Our cant strips are available in any gauge from 10-22 and in 10 or 12'  lengths. Our team is here to assist you! D-MAC Industries is committed to helping our customers find the right accessories for their needs.
Other Metal Deck Accessories from D-MAC Industries 
Besides our high-quality cant strips, D-MAC Industries provides contractors and structural fabricators with a wide range of deck accessories. These items make it easy to install deck products in the field.
Why Choose D-MAC Industries for Cant Strips & Metal Deck Accessories
D-MAC Industries offers same day delivery of corrugated steel for roofs and floors, along with our wide variety of metal deck accessories. Our knowledgeable sales team has over 30 years of experience in the decking industry and will be happy to help you find the best materials for your needs.
What sets us apart from other steel deck providers in the country is our fast, personalized service and unwavering commitment to our customers. Over the years, we have perfected our process and offer short lead times and immediate deliveries on all roof and floor deck accessories. Our products are shipped and delivered same day to your jobsite, so you can avoid costly jobsite delays.
When you work with D-MAC Industries, you can enjoy personalized service, affordable pricing, and an easy, no-hassle process! Don't believe us? Then check out our client testimonials!
Contact D-MAC Industries for Cant Strips & Steel Deck Accessories
D-MAC Industries is your source for cant strips and all other roof deck accessories! We are committed to ensuring our customers have all the information needed to complete their project in a timely manner. Our team is dedicated to helping you find the high-quality roof and floor deck accessories, like cant strips, to meet your needs.
Getting a quote from D-MAC Industries is fast and easy. Simply fill out our convenient online form or give one of our representatives a call. You'll never be routed to an automated machine. Each of our team members will take the time to listen to your questions and provide guidance.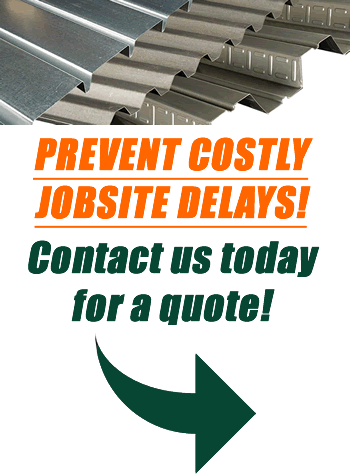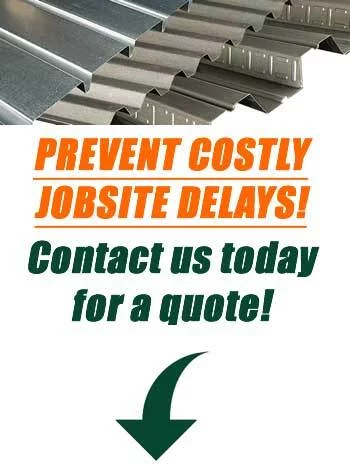 "*" indicates required fields