N32 DECK (DEEP RIB)
STEEL ROOF DECKING DIMENSIONS & INFO
Type N32 roof deck is most readily available with material thicknesses defined by the even gauges 16, 18, 20, and 22.  These correspond to design thicknesses of 0.0598", 0.0474", 0.0358", and 0.0295", respectively.  While metal N32 decks can be produced in any material thickness between 16 and 22, defining an "odd" or "special" gauge will make the deck much more difficult to source.
Maximum Construction Span
No. of Spans

Deck Type

Max Const. Span

 1
N32 22
N32 20
N32 18
N32 16
 11'-11"
15'-4"
21'-1"
27'-5"
 2 or more
 N32 22
N32 20
N32 18
N32 16
 14'-7"
18'-11"
26'-0"
33'-9"
What is Type N32 Roof Deck?
Type N32 Deep Rib Roof Deck is twice the depth of 1.5" Type B.  This additional depth provides Type N32 the strength to span roughly twice the distance of Type B in the same gauge.  The ability to span 10 feet or more makes Type N32 roof deck ideal for applications with larger distances between supports, and is common in canopies and in structures with large open spaces.  Structural members required to span large open spaces, like those found in auditoriums and gymnasiums, are deep, heavy, and expensive.  Using these large members in conjunction with Type DR roof decking allows the designer to use fewer primary supports by spacing them further apart.
Sound control is often a challenge in large open spaces, but acoustical Type N32 deck (designated as Type NA32), which is standard Type N32 deck produced with perforations in the webs and combined with fiberglass insulating batts that are field installed in the ribs, absorbs up to 70% of the sound that reaches it.
And although Type N32 deck is not as widely used as Type B deck, it is the deep deck product of choice for applications like canopies, gymnasiums, auditoriums, and any other large open spaces.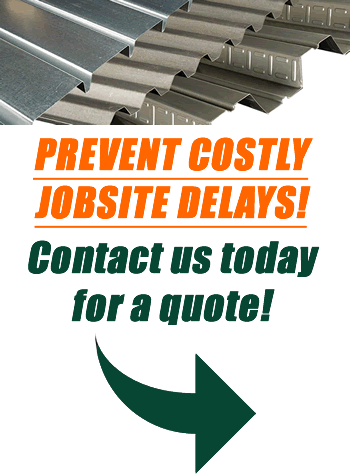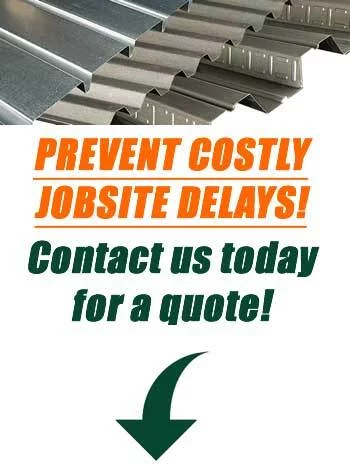 "*" indicates required fields