Type A Roof Deck with Stiffening Rib
A Roof Deck with Stiffening Rib (Narrow Rib)
Specifications and Span Chart below
A DECK WITH STIFFENING RIB(NARROW RIB)
STEEL ROOF DECKING DIMENSIONS & INFO
Type A roof deck is the "original" term for this deck profile, though recently the Steel Deck Institute has promoted the more descriptive name, "Narrow Rib Roof Deck", or "Type NR".
Type A roof deck with stiffening rib is most readily available with material thicknesses defined by the even gauges 20 and 22 These correspond to design thicknesses of 0.0359" and 0.0299″ respectively.
Maximum Construction Span
No. of Spans

Deck Type

Max Const. Span

 1
A22
A20
 6'-4"
7'-7"
 2 or more
 A22
A20
 7'-10"
9'-4"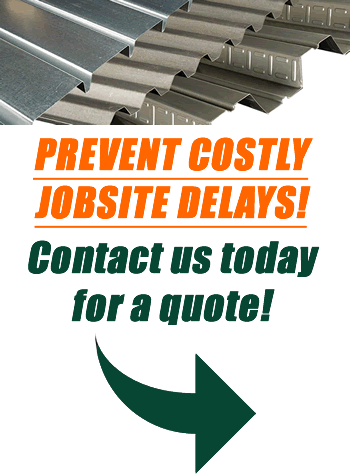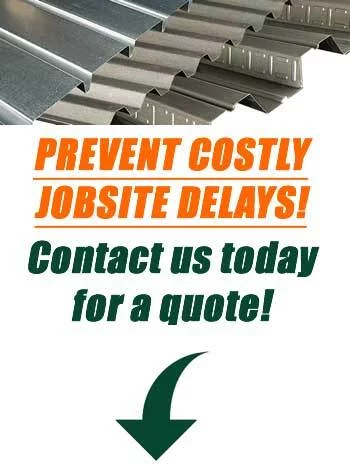 "*" indicates required fields